The new OnePlus 8 Pro has piqued everyone's attention from the minute OnePlus had announced its launch. With its base model's retail price being at a $699 (AED 2567) for 8GB RAM and 128GB of storage, the phone seems to be quite promising!
Unlike the older OnePlus 7 Pro model, the newer one has a whopping $230 (AED 845) increment in retail price, making it a much more expensive addition to OnePlus's smartphone line up.
The phone comes in three unique colours; Glacial Green, Onyx Black and Ultramarine Blue.  The Onyx Black is the only one of the three colours which comes with 8GB of RAM and 128GB of storage, while the other two colours, Glacial Green and Ultramarine Blue come with 12GB of RAM and 256GB of storage.
Display
The OnePlus 8 Pro may have one of the most impressive display screens currently available in the market with a 120Hz refresh rate and a QHD+ resolution of 3168 x 1440 sound. This is an incredibly ambitious feat from OnePlus, since nearly every other smartphone currently available has had to pull some compromises where a rapid screen refresh rate meant lower quality visuals. There seems to be no such issues with the OnePlus 8 Pro's fluid AMOLED curve display which calls for a seamless and comfortable user experience.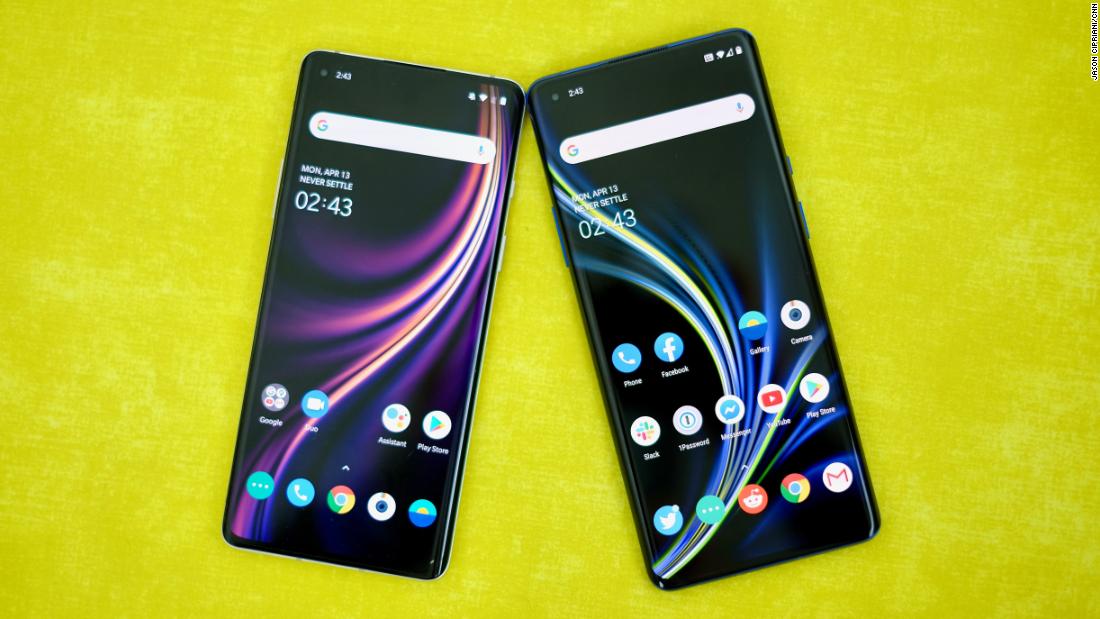 Camera
The camera quality is one to be looked out for with the OnePlus 8 Pro since the previous models did not have as impressive specs as its competitors. However, this year, OnePlus has truly stepped up its game to deliver crisp imagery with great colour reproduction. The phone is equipped with 4 rear cameras with two of them being 48MP Sony sensors. It also boasts a 5MP 'colour filter' lens which is super handy for anyone who may want their Instagram grade filters to be available directly into their camera app.
Finally, you also have the 8MP telephoto sensor which gives you the liberty to take macrophotography shots with its 30x digital zoom. It stands very close to its competitors with the ease that it delivers its multiple shooting modes such as panorama, time-lapse, nightscape etc.
An honorary mention to the 16 MP front facing camera as well, which also manages to deliver clear images. Coming to more attractive features, the OnePlus 8 Pro now supports wireless charging and is both IP68 dust and waterproof! Both features which add to the amazing user experience.
Specs