We know what you're thinking already. It's been *ages* since iPhone 7 came out. What could be the similarities?! You're partly right, but also not. The iPhone 7 came out 3.5 years ago (which isn't nearly as long as we've made it out to be), whereas iPhone SE's 2020 version has just come out this week. Yet, as soon as SE 2020 was announced by Apple, it was invariably compared to iPhone 7 more than any other iPhone model.
See, people who are still patiently holding onto their iPhone 7, and refuse to upgrade to a pricey newer iPhone, had already been desperately waiting for an upgrade that would go easy on their pockets. The iPhone SE, with its $399 price tag, does seem to be a good choice.
Sure, it's no iPhone 12. But is iPhone SE 2020 really a worthy upgrade from your resilient iPhone 7 handset? Let's find out! In this article, we're giving you a comprehensive comparison between iPhone 7 and iPhone SE 2020:
Dimensions
Place both phones side-by-side, and you'd be hard pressed to find a difference in dimensions. Both phones are almost the same size: iPhone 7 sits at 5.44 x 2.64 x 0.28 inch, whereas iPhone SE is a 5.45 x 2.65 x 0.29 inch phone. As for weight – iPhone SE weighs a meagre 5.2 ounces more than iPhone 7.
Performance and Software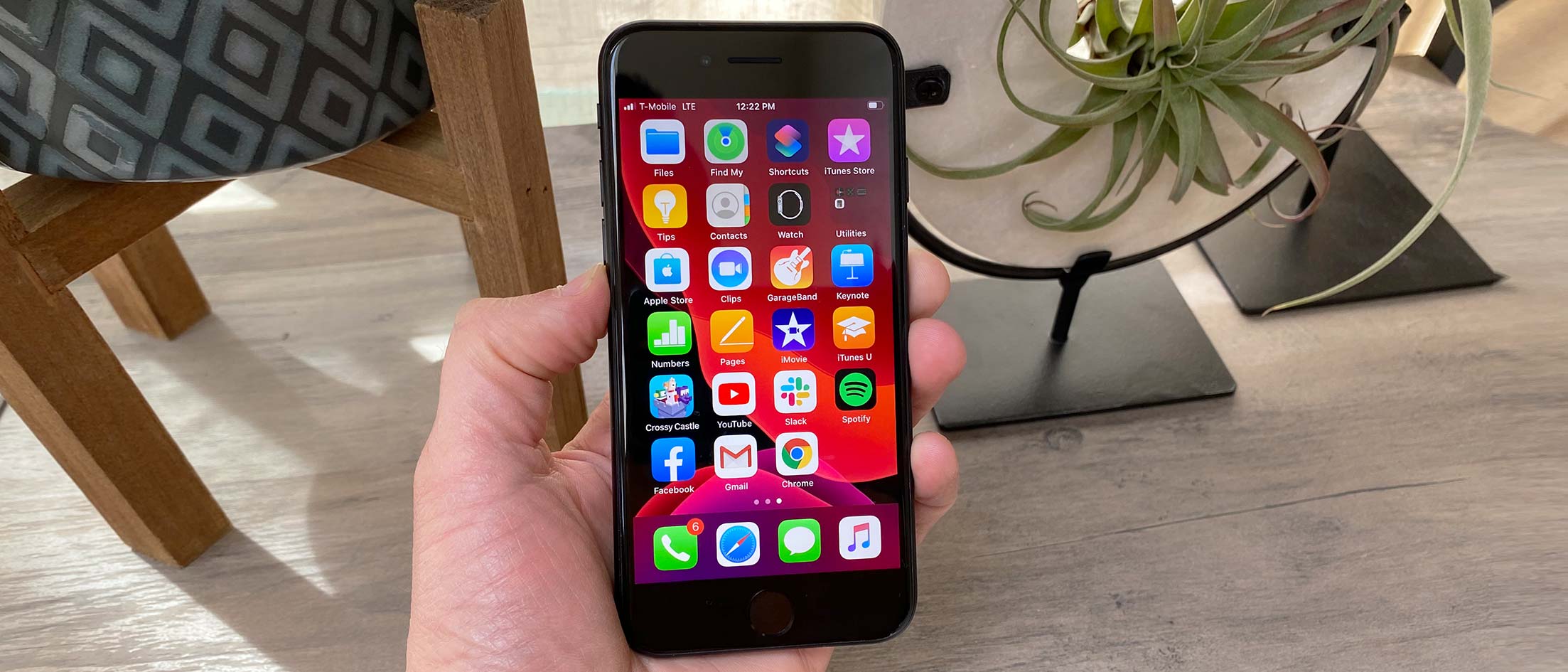 When it comes to processing speed – iPhone SE 2020 is miles ahead of iPhone 7. The new phone is powered by the same A13 Bionic processor as iPhone 11. It offers almost twice the CPU performance of the iPhone 7, and thrice the graphics power. As for software, iPhone 7 is about to be 4 years old soon, and we all know Apple is notorious for resigning iOS support for older models.
Design And Display
When it comes to design, iPhone SE 2020 is most similar to iPhone 8: a 4.7-inch screen surrounded by chunky bezels on both ends, and a home button at the bottom. There's no reinventing the wheel here. The new phone, just like iPhone 7, has a IP67 water-resistance rating and no headphone jack. To sum it up: no, there isn't much difference in this regard.
Cameras
This is where the new phone really distinguishes itself. Although both the phones sport 12MP lenses with apertures of f/1.8 – that's all for the similarities.
The iPhone SE runs on a A13 Bionic processor. Its rear sensor improves the picture-taking ability of all single-lens iPhones. It also features Smart HDR, which you can use to highlight details in the faces of the people in your photos. You can take portrait shots with both the front and back camera. You also have control on the depth of field on portraits, and more lighting effects at your disposal. All of these features do not exist in iPhone 7.
Battery Life
This is another aspect of the new phone that isn't all that different from iPhone 7. In fact, the iPhone SE's battery sits at 1,821 mAh – as opposed to iPhone 7's 1,960 mAh. Anecdotal evidence confirms that both phones have the same battery life – and Apple has been saying the same thing. However, the new phone does boast wireless charging support. Unlike iPhone 7, you can use any Qi-compatible charger to recharge your SE 2020 without any wires. The new phone is shipped with a wired charger, though, so you'll have to pay extra to make use of the wireless charging function.
Bottom Line: Is iPhone SE 2020 *Really* Worth It?
Their looks may be a little too similar – but the iPhone SE 2020 does have a few significant and several subtle improvements. Better camera(s), better performance and wireless charging support.
Should you finally let go of your iPhone 7 for SE 2020? Yes. Should you cop the SE 2020 if you'd been waiting to get your hands on the iPhone 12? We don't think so.
We're trusting you with the final call!